Jewelry Made From Ashes
Regular price
$224.00 USD
Regular price
$224.00 USD
Sale price
$224.00 USD
Unit price
per
Sale
Sold out
Share
The Angel Wings Pendant with cremation ashes is a stunning and meaningful piece of jewelry that serves as a timeless tribute to your beloved. Carefully handcrafted, each memorial pendant features exquisitely designed glass angel wings, symbolizing a guardian angel's eternal love and unwavering protection. 
To add a touch of elegance, we apply a thin film of precious 22k gold fume to the pendant's backside. This ethereal layer condenses onto the glass surface, reflecting the light and capturing the beauty of your loved one's spirit within.
The Angel Wings memorial glass pendant is very thin and lightweight. It measures approximately 1.75" x 1.4". You can choose a gold-filled or sterling silver jump ring to pass a chain through, allowing easy attachment to your preferred chain. We offer carefully selected chain options to enhance your pendant as part of a convenient package. Alternatively, you can explore our entire collection of high-quality chain necklaces on our website to find the perfect complement to your pendant.
To begin creating your memorial glass jewelry, we kindly request a small amount of ashes, which can be shipped to us using the collection packet we provide after placing the order. Once we receive your return, Ryan will begin crafting your pendant, ensuring completion within 10 business days or less.
Honor your loved one's memory for eternity with our ash-infused cremation jewelry. Order today and let the spirit of your beloved shine on. If you need any assistance or have questions, don't hesitate to contact us. We are here to support you on this meaningful journey.
View full details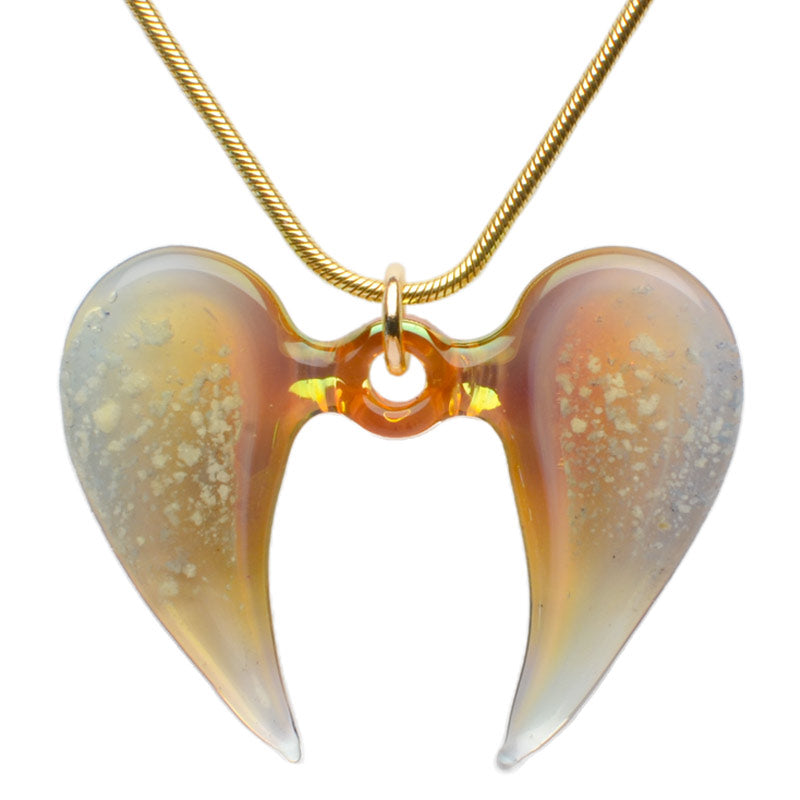 Unbe
The both turned out amazing, I ordered one more. Ryan is very helpful.