Jewelry Made From Ashes
Regular price
$172.00 USD
Regular price
$192.00 USD
Sale price
$172.00 USD
Unit price
per
Sale
Sold out
Share
Cherish your memories of loved ones forever with our exquisite Bicolor Heart Ashes Pendant. This stunning memorial glass pendant lets you keep one or two individuals' cremains infused into the same cremation pendant. Since each side of the heart is a separate ash infusion, you can select which set of ashes to add to each color.
The glass heart pendant, measuring approximately 1.5" x .875", showcases our commitment to exquisite craftsmanship. The 3-4mm bail hole allows easy attachment to your preferred chain. We sell chains separately for this pendant. However, you can explore our entire collection of high-quality chain necklaces on our website.
To begin creating your memorial glass jewelry, we kindly request a small amount of ashes, which can be shipped to us using the collection packet we provide after placing the order. Once we receive your return, Ryan Higgins will begin crafting your pendant, ensuring completion within 10 business days or less.
Order your Bicolor Heart Cremation Pendant today and discover a heartfelt way to honor and remember your loved one. We understand the significance of this purchase and are here to assist you in any way we can. Don't hesitate to contact us via email or phone for any inquiries or assistance.
View full details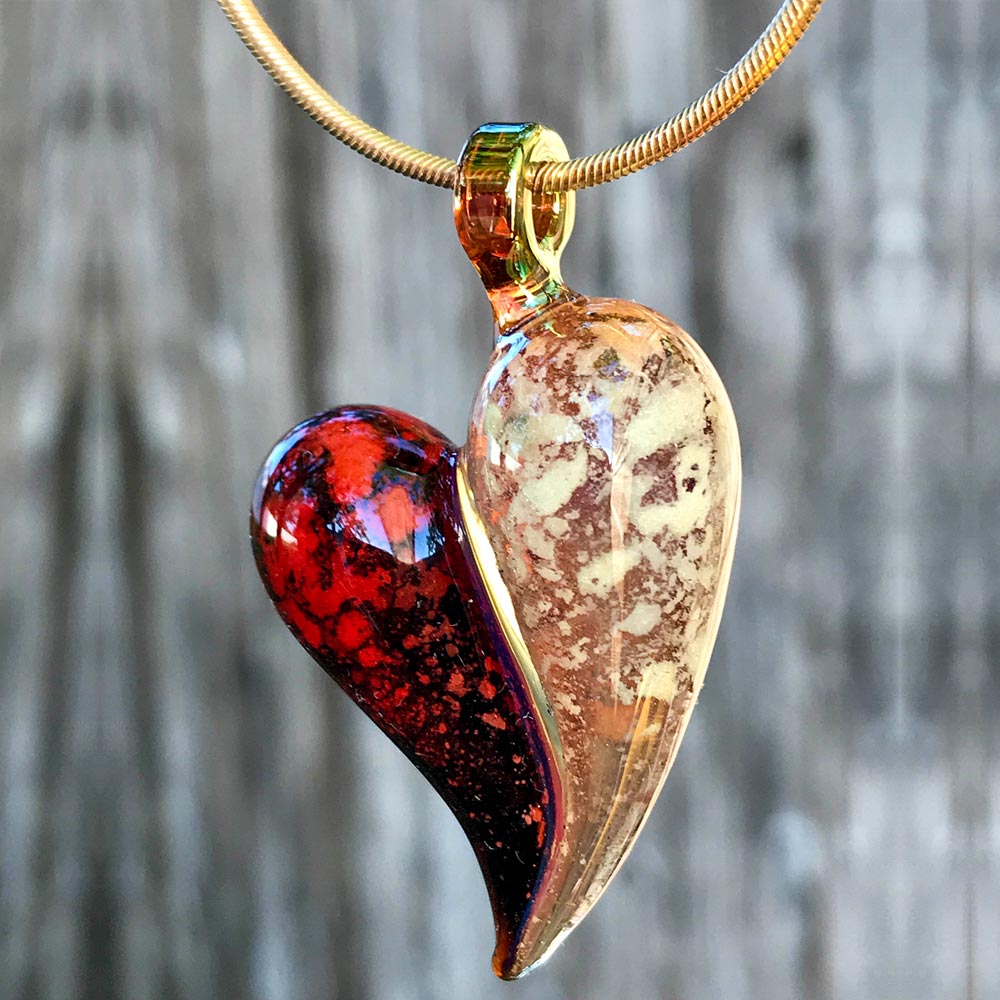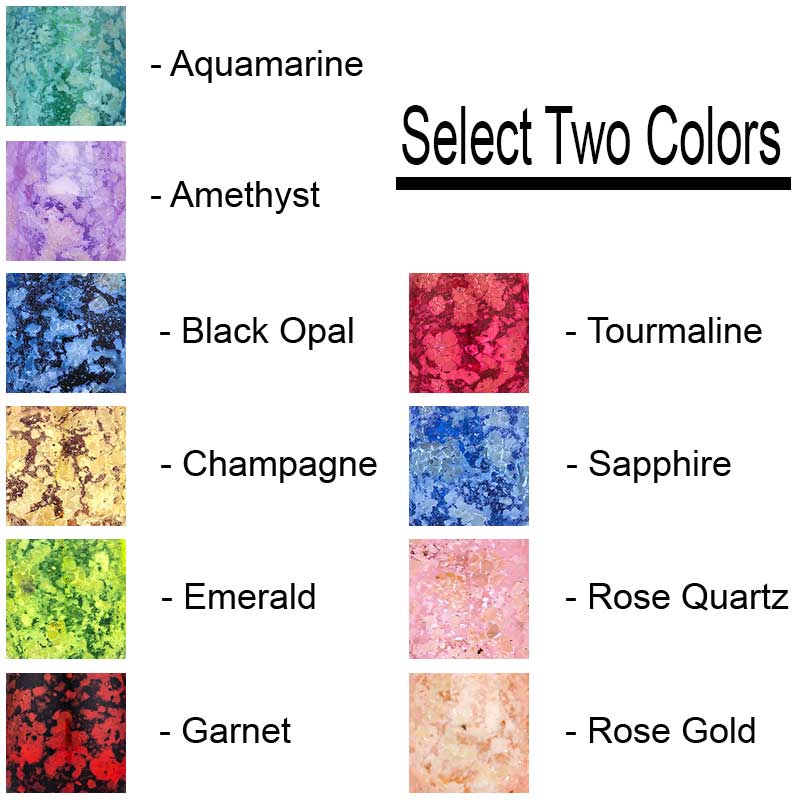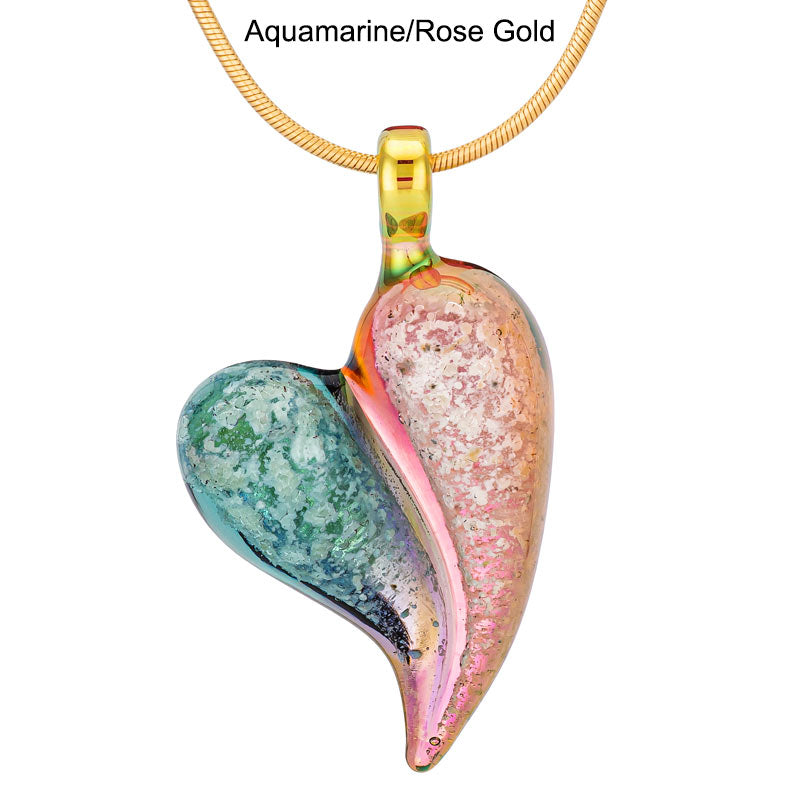 My Happy Heart
I received a heart pendant made with my husband's ashes & it made my heart melt & happy. The pendant has vibrant & clear coloring & done to perfection. The only suggestion I would make is to make the chain opening a bit larger. I am proud to wear this beautiful piece of jewelry next to my heart. My pendant is my most prized piece of jewelry. I am thrilled I found you on the web & I will recommend you to everyone I know who is going through the loss of a loved one. You were so thoughtful, helpful & understanding in this process & I thank you. I've ordered a teardrop with the rest of the ashes for my daughter & she's going to love it. Peace! Francile
beautiful pieces
daybreak dreams is amazing! this is my second piece of jewelry made and i love them both. I dropped the first pendant and the top broke off so i spoke to ryan and i ordered a second pendant and explained to him what happened and i was able to send it to him and he fixed it at no cost. daybreak dreams is an amazing company very caring and awesome products that have your loved ones ashes to wear near your heart. i would definitely refer them to all.
thank you again
Amber Moore
I purchased a heart in black opal and amethyst for my father's ashes, and it is the most exquisite, beautiful piece of memorial jewelry. I miss him dearly but though he cannot be with me, it helps to have him with me this way. I wear my necklace every single day and have since I received my pendant nearly four years ago. I feel bereft on the exceptionally rare occasions that I forget to put it on. I get compliments on my beautiful necklace all the time and I find comfort in being able to say, thank you, its my dad. An extremely worthwhile purchase.